145 Carrington Road, Mt Albert
We have moved to our new offices in Mt Albert!
Please note, setting Google Maps to 145 Carrington Rd, Mt Albert will NOT take you to the right building.
So we suggest you review the
attached
map or
click here
to get to the right place on time. There are 3 "Visitor" car parks marked for you as shown in the picture. Once in the compound, please ring the doorbell for someone to let you in.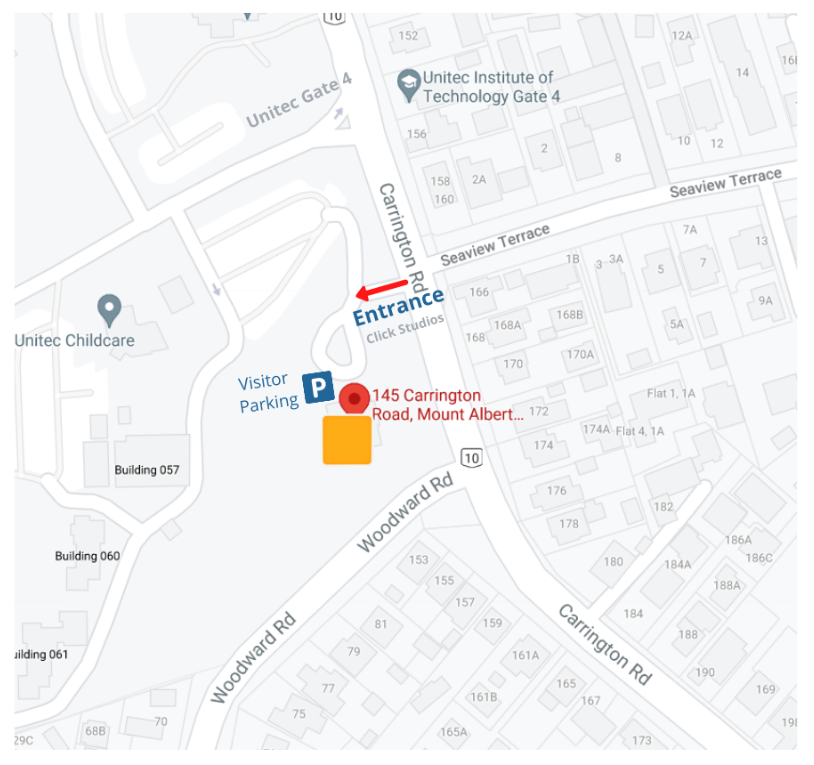 Opening Hours
The reception desk is open
However, we strongly encourage you to make an appointment to make sure we are available to meet you.