Suite 106, 23 Edwin Street, Mt Eden
We have moved to our new offices in Mt Eden! To find us, please use Google Maps to "23 Edwin Street, Mt Eden", or
click here
for directions. There are 5 "visitor" car parks in red markings for you. See the attached map for more details. Once in the compound, make your way to the lifts through the "Zone 23" iron gates. Select level 1. Turn left as you exit the lifts. Our offices are in the far end marked "106". You can ask for us at the reception and we'd be glad to welcome you!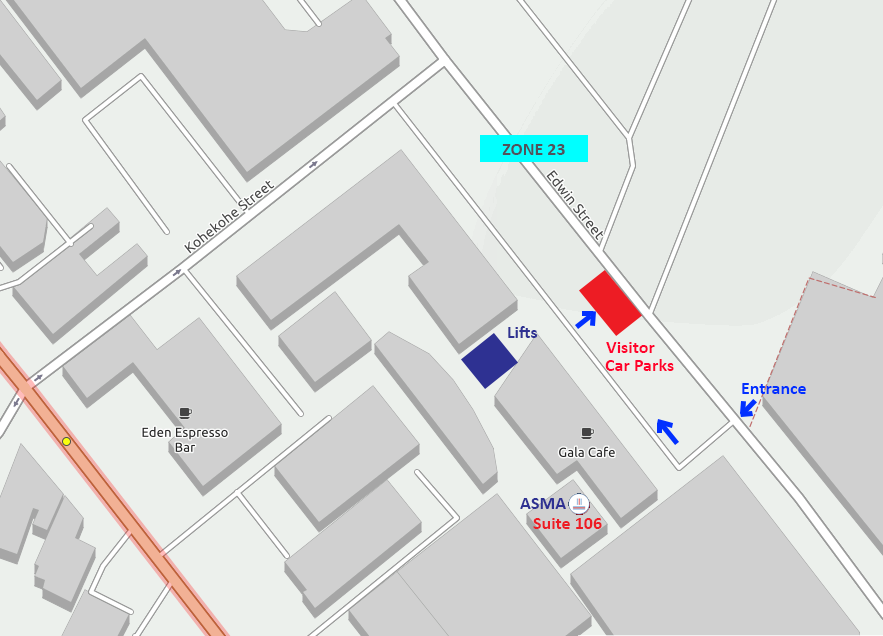 Opening Hours
The reception desk is open
However, we strongly encourage you to make an appointment to make sure we are available to meet you.