Below you can find a list of our recommended partners.
Accounting Software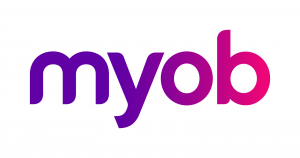 MYOB is a leading cloud based business management solutions provider. It makes business life easier for approximately 1.2 million businesses across New Zealand and Australia by simplifying accounting, payroll, tax, practice management, CRM, websites, job costing, inventory and more. MYOB provides ongoing support via many client service channels including a network of over 40,000 accountants, bookkeepers and other consultants. It is committed to ongoing innovation, particularly in cloud computing solutions, and in 2015 was awarded the BRW award for the most innovative large company for 500+ employees and placed 2nd in BRW's Most Innovative Companies Award list across all categories nationally.  For more information, visit myob.co.nz or follow @MYOB on Twitter.
Charities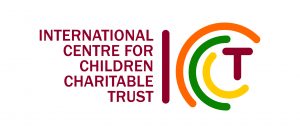 A unique charitable Orphanage, the International Centre for Children Charitable Trust (ICCCT) was incorporated in New Zealand  through the initiative of FIANZ,  NZMA and Sri Lankan Society of New Zealand.
Over the past 12 years the number of orphaned children under the care of this orphanage has grown to about 400 all over Sri Lanka.
The orphans are looked after by caregivers in all nine provinces of Sri Lanka.
For more details please visit: www.iccct.org
Legal Services

You can rely on our professional legal services related to immigration (All kinds of application to Immigration NZ), Sale and Purchase of Property and Business, Refinance, WILLS, Lease, Forming a company & Trust, Family Law, Employment and intellectual property Law. We offer fair & reasonable fee for all our services.
MOHAMMAD ABDUR RAHMAN
BA (Hons), M.A (BD),  LL.B(UK), GDipLaw (NZ)
BARRISTER & SOLICITOR
AVONDALE LAW
Ph:    +64 9 820 8635    Fax:   +64 9 820 8645
Mob:  +64 21 062 1746
Email: [email protected]
A: 1/1660, Great North Road, Avondale, Auckland, New Zealand.
Payroll Software

Crystal Payroll – Peace of mind for payroll people.
Designed and supported in New Zealand, Crystal Payroll we understand businesses have differing needs when it comes to payroll management and these needs can change over time. That's why they don't believe in a "One size fits all" approach to payroll management.  As an accredited IRD PAYE intermediary, Crystal Payroll can also help small employers manage this key function.  If you're looking for a payroll solution use one which can be tailored to your needs and produced by a team who specialises in payroll and nothing else.  www.crystalpayroll.co.nz
Real Estate

A desire to "do it better", drove Greg Whitta to a career in real estate in 1993, after he was left feeling less than inspired by the efforts of a salesperson selling his home.
Greg is one of the founding members of the Anne Duncan Real Estate team and has lived in Mt Albert with his family for the past 20 years.
During his career, Greg has built up many contacts, a sizeable data base and a wealth of local knowledge and experience of the local market and trends.
Greg strives to get the best possible deal he can for his vendors and to find a balance within the negotiations, where both parties walk away feeling satisfied with the final outcome.
His honesty, dedication and passion for real estate ensures this is part of the rewarding experience when dealing with Greg. Make the right decision, and let Greg sell your home for you!
Greg Whitta
Mob. 021 992612 | Ph. 09 845 0677 | Fax 09 815 2332
[email protected]