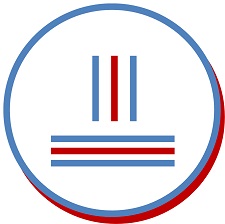 ASMA Limited (previously Auckland Systems Management Associates (NZ) Limited) is a Chartered Accountancy firm. Since 1997, we have been providing Accounting, Tax and Audit services to clients of different industries and sizes.

Our clients tend to stay with us long term. We help them not only with their accounts, but we are there when they need help - be it the IRD audit, business advise, or cash flow planning.

We strive to give quality service with honesty, integrity and independence.

Our team have worked for Big 4 accounting firms and commercial firms as Auditors, Accountants, Tax Consultants and Business Advisers. We bring in all this knowledge and experience for your benefit. Why not give us a call today?
Why Choose Us?
Our solutions are tailored just for you!
We help you achieve your financial goals in your business and personal lives
---

Experience and Expertise
Our team is comprised of highly skilled and experienced Chartered Accountants who are experts in their field. We have a track record of providing quality services to our clients, and we continuously update our knowledge to keep up with the latest changes in tax laws and regulations. You can trust us to handle all of your financial needs, no matter how complex they may be.
---

Personalized Service
At our firm, we believe in building long-term relationships with our clients. We take the time to understand your unique needs and goals, and we work with you to develop a customized plan that will help you achieve them. We provide personalized services that are tailored to meet your specific needs, so you can rest assured that you're getting the best possible service.

Timely
We understand that your time is valuable, and we strive to provide timely and accurate services. We use the latest technology and software to streamline our processes, and we make sure that all of our work is accurate and meets the highest standards. We have consistently achieved high filing rate with the IRD.
Why should you choose a CA?
There are many benefits for choosing a Chartered Accountant (CA) over an ordinary accountant. A CA like us is subject much stricter rules and regulations. We also need to maintain a minimum level of continued professional development (CPD) for being a member of the Chartered Accountants Australia and New Zealand. See the attached document for more information.
Contact Centre
Please send us a message below and we'll get back to you!
---
---