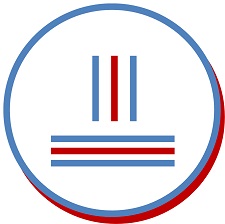 A uckland Systems Management Associates (NZ) Limited is a Chartered Accountancy firm. Since 1997, we have been providing Accounting and Tax services to clients of different industries and sizes.

Our clients tend to stay with us long term. We help them not only with their accounts, but we are there when they need help - be it the IRD audit, business advise, or cash flow issues.

We strive to give quality service with honesty, integrity and independence.

Our team have worked for Big 4 accounting firms and commercial firms as Auditors, Accountants and Business Advisers. We bring in all this knowledge and experience for your benefit. Why not give us a call today?
Why Choose Us?
Our solutions are tailored just for you!
We help you achieve your financial goals in your business and personal lives
---
We know our stuff like the back of our hands!
We have more than 21 years New Zealand experience in providing solutions to people like you.

Each team member brings in a wealth of knowledge be it in Financial Accounting, Auditing, Taxation or Management Accounting from working for large public practice and commercial firms.

So you know that we can provide a superior service for an exceptional result! See our team's profile for more information.
We put YOU first
We believe accounting is more than just numbers. Clients are people too. So when we do work for you, we ensure that we maintain an ongoing relationship with you.

We believe that you are a part of our family and we'd like to keep it that way. We are small enough to provide a personal experience and big enough to tackle the hardest of jobs.

Got an IRD audit? You need to talk to us first!

COMPETITIVE FEES
Starting off a new business? Moving Accountants? Talk to us and in most cases we'll match your current fees!
---

ONSITE PARKING
The last thing you want to worry about when visiting an Accountant is parking. We offer free parking onsite. You can use your spare change and treat yourself to a cup of coffee!
---

FIRST 1/2HR CONSULTATION IS FREE!
Try before you buy. How does that sound to you? We want your business and you want an Accountant who can save you money. Don't delay, talk to us now!
Contact Centre
Please send us a message below and we'll get back to you!
---
---